Spectacular Circus Performers, Stilt Walkers, Fire Performers and Circus Workshops for Hire​
Circus Antics Entertainment supplies some of the best circus performers in the UK, with a diverse array of fabulous circus acts to choose from including: Fire Performers, Circus Workshops, Stilt Walkers, Hula Hoop, Jugglers, Aerialists, Acrobats, Balloon Modellers, Bubbleologists and Street Performers.
Our circus performers been captivating audiences, throughout UK and internationally, for over 25 years. Circus Antics are adept at choosing the right entertainment to suit all types of events. Whether it's a fire performer for a wedding or private party, circus workshops or stilt walkers for community fete or outdoor festival, outdoor festival or acrobats for a corporate event, we have amazing circus acts that are guaranteed to wow your guests and create a fun and exciting atmosphere.
We have extraordinary acts to suit many themes including: Christmas themed stilt walkers, fire performers sure to add that extra sparkle to the magic that is Christmas. We have wedding entertainment to make your day extra special. Why not book some fun summer themed street performers, circus workshops or stilt walkers for your summer fete or outdoor festival?. We have halloween themed stilt walkers and bonfire night group fire shows. If you need inspiration or ideas with a theme we can assist in creating a bespoke entertainment package specifically suited to your event.
​
WE ARE TRUSTED, WE ARE VALUED
Circus Antics are based in Bristol in the southwest of England, but we work all over the UK including Gloucestershire, Somerset, Wiltshire, Midlands, Wales and all over the world. Our clients and customers are important to us and matching the right circus entertainment to suit each unique event is what we do best. Whether it's a wedding, a private party, a community fete, an outdoor festival or a corporate event, then look no further, we have unique stunning circus acts guaranteed to captivate your guests and create a fun, exciting atmosphere.
Over the years we have sourced and supplied some the best circus performers in the UK. With a diverse range of extraordinary acts to choose from Fire performers to Stilt walkers, Acrobats to Jugglers, Balloon modellers to Circus Workshops, we have all your entertainment needs catered for.
​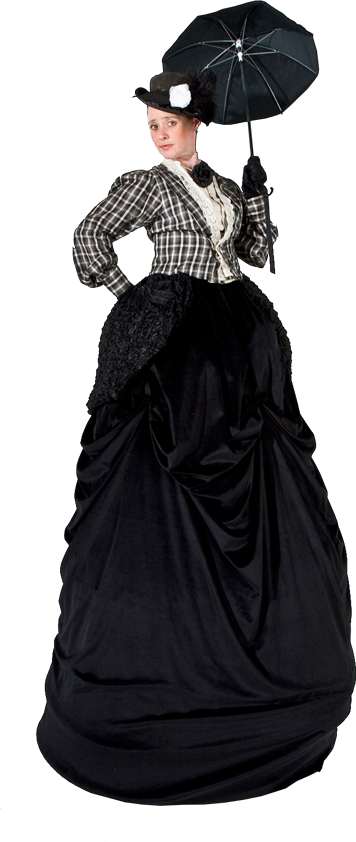 We provide exciting circus workshops for Children's Birthday Parties, Special Occasions, Community Events, Schools and Corporate Team Building days.
Participants are guaranteed to have fun in our circus workshops learning many different Circus Skills. Our circus workshops include: Juggling, Balls, Clubs, Rings, Scarves, Poi Swinging, Diablo, Devil stick, Balancing Pole & Feathers, Staff Spinning, Plate spinning, Hat manipulation, Stilt walking, Unicycle
​
Circus Antics team have all been busy circus bees this summer so far! We have launched Our beautiful new Butterfly Stilt Costumes made by Astra Beck aka The Colour RebelOur new Ground based eco Hedgehog walkabout actOur new solo environmental kids circus show 'where in the World! We have also performed at a vast array of amazing events and venues throughout June! Highlights include:Rock and Roll Circus Festival in Newcastle8 Celebratory events over 4 days over the Jubilee weekend throughout the whole of the UK.Summer Sundays event in Bath City CentreHanham High Street Summer FairThe Arc, Bury St Edmonds – Hedgehog awareness dayJulia's House Hospice.. We still have plenty of availability of circus performers and circus entertainment for the rest of the summer and have many fun, interactive and bright and colourful to choose from: Stilt Walkers, Bubbleologists, Circus Workshops, Jugglers, Acrobats, Aerialists, Walkabout/ street entertainment, Hula Hoopers. We also can offer circus entertainment to suit many themes including Food, Nature, Sports, Historic, Summer, Enchanted, Nautical.. To keep up to date with our activities you can follow us on our Facebook and Instagram pages.
Launch of 'Where in the World' Circus Show!
We are thrilled to announce that our Circus Wellbeing project research and development stage is complete. Alice's brand new solo circus show 'Where in the World ' is now ready for touring and booking! Many thanks go out to the amazing Creative Circus Director Annabelle Holland, Mentor Joe May, Photographer Andre Pattenden, Costume artist Astra Beck, Music technician Ace Taylor. We also thank Arts Council England for funding this project! Where in the World? Show Description: Join the intrepid explorer Beatrice Newton in a journey across our planet to marvel at incredible plant animal and sea life, ancient rainforests, mountains, deserts and marvel at the stars in outer space. Beatrice recounts her stories of her lifelong adventures and explorations. Children will love exploring the world through this show full packed of interactive storytelling and circus skills. This show aims to inspire children to learn to love and respect the natural world and better yet, to understand their part in it. By educating and engaging children in a fun way about the wonders of world they may become active learners, leaders, and caretakers of their environment. The circus skills, theatre and storytelling workshops will focus on positivity, improving self-esteem, encouraging and improving social skills and building resilience - all delivered in a fun, colourful and exciting way. This is an indoor circus show and workshops. They are aimed at 5-11 years olds and families. A large hall or space is required. Performance to whole school followed by 2-hour workshops. We are doing a tour of SEN and primary schools in May and June and still have some available dates! If you or anyone you know works in a primary or SEN school and wants to book some creative circus activities get in touch! To keep up to date with our activities you can follow us on our Facebook and Instagram pages.
Circus Antics Summer Tour
We have an exciting line up of summer events ahead of us! We are performing a whole variety of circus acts all over the UK at all types of events and venues. We do still have availability if you want to book some amazing circus entertainment for your event. We look forward to creating a little magic and putting smiles on people's faces.. If you live near by a any of these events do come check us out! We had a photoshoot too of all our new summer acts too.. Watch this space for exciting announcements new circus acts coming soon… May1st May – The Stag Inn Celebrations Lyndhurst – Chef on stilts21st May Devauden Music Festival – Butterfly Stilts22nd May Kids Birthday Party – Circus Workshops26th May Tor View SEN School, Devon –NEW ' Where in the World' ACE funded project – solo kids circus show and Workshops!27th May Quay View School, Devon– NEW 'Where in the World ACE funded project - doing solo kids circus show and Workshops!28th May – Shindig Festival, DJing on Nautilicious Stage before Interstellar Cabaret!28th May Chester Racecourse – Colourful Stilt walkers in Family fun day parade June2nd June Jubilee celebrations Cirencester Abbey Grounds – Bubbles, Stilts and workshops3rd June Birmingham and Jubilee stilts and fire4th June Village fete, Oxen, Bubbles4th June – Motcombe Fete – Circus Workshops5th June Marshfield Jubilee Celebrations – Circus Workshops5th June Polstead village fete - Bubbles9-11th June Rock and Roll Circus Festival Newcastle 15 Circus Artists, aerialists, Acro, hula hoop, jugglers, fire performers and fortune teller.11th June - Hanham High Street Summer Party – Juggler, stilt walker and hula hooper18th June Girl Guides event – Workshops and Walkabout acts21st June Keston School – Circus Workshops25th June – Brackley - Bubbles July6th July Elthan College, School, London – Bubbles, Stilts9th July – Bridford Summer Faye, Circus Workshops14th July Knebworth House, Stevenage, Fire Shows16th July Nailsea – Church Fete – Circus Workshops17th July Bath BID Butterfly Stilt Walkers20th July – Knowle, Private Prom Party – Juggling show To book or enquire about any of our acts please get in touch. To keep up to date with our activities you can follow us on our Facebook and Instagram pages.
Rock and Roll Circus announcement!
We are very excited to announce we are working with Rocknrollcircus and Interstellar artists at The Rock and Roll Circus Festival in Newcastle on 9th -11th June this year! The festival will be featuring some amazing headliner music acts including Noel Gallagher and the High Flying Birds, The Charlatans, Years and Years alongside some incredible circus performers from across the UK including: Acrobats - Jamie Double, Hannah Finn, Jess Howard and Ali Batta,Hula Hoopers- Kiki La Hula, The Amazing GracieFire Performers Gemma and LucindaJugglers – Dave Knox and Nathan LunatrixStilt Walkers – Dela and TephAerialists – Lucy Baldwin and Annie ZitaFortune Teller – Ash Dawn Clark We recently did an impromptu photo shoot for this event too. Follow us on Facebook to see the amazing and talented performers in action behind the camera. In other news Alice is almost ready to launch her new solo circus show and therapeutic circus workshops for Primary schools. Watch this space for updates or get in touch if you would like to book her for your school. To book or enquire about any of our acts please get in touch. To keep up to date with our activities you can follow us on our Facebook and Instagram pages.