Spectacular Circus Performers, Stilt Walkers, Fire Performers and Circus Workshops for Hire​
Circus Antics Entertainment supplies some of the best circus performers in the UK, with a diverse array of fabulous circus acts to choose from including: Fire Performers, Circus Workshops, Stilt Walkers, Hula Hoop, Jugglers, Aerialists, Acrobats, Balloon Modellers, Bubbleologists and Street Performers.
Our circus performers been captivating audiences, throughout UK and internationally, for over 25 years. Circus Antics are adept at choosing the right entertainment to suit all types of events. Whether it's a fire performer for a wedding or private party, circus workshops or stilt walkers for community fete or outdoor festival, outdoor festival or acrobats for a corporate event, we have amazing circus acts that are guaranteed to wow your guests and create a fun and exciting atmosphere.
We have extraordinary acts to suit many themes including: Christmas themed stilt walkers, fire performers sure to add that extra sparkle to the magic that is Christmas. We have wedding entertainment to make your day extra special. Why not book some fun summer themed street performers, circus workshops or stilt walkers for your summer fete or outdoor festival?. We have halloween themed stilt walkers and bonfire night group fire shows. If you need inspiration or ideas with a theme we can assist in creating a bespoke entertainment package specifically suited to your event.
​
WE ARE TRUSTED, WE ARE VALUED
Circus Antics are based in Bristol in the southwest of England, but we work all over the UK including Gloucestershire, Somerset, Wiltshire, Midlands, Wales and all over the world. Our clients and customers are important to us and matching the right circus entertainment to suit each unique event is what we do best. Whether it's a wedding, a private party, a community fete, an outdoor festival or a corporate event, then look no further, we have unique stunning circus acts guaranteed to captivate your guests and create a fun, exciting atmosphere.
Over the years we have sourced and supplied some the best circus performers in the UK. With a diverse range of extraordinary acts to choose from Fire performers to Stilt walkers, Acrobats to Jugglers, Balloon modellers to Circus Workshops, we have all your entertainment needs catered for.
​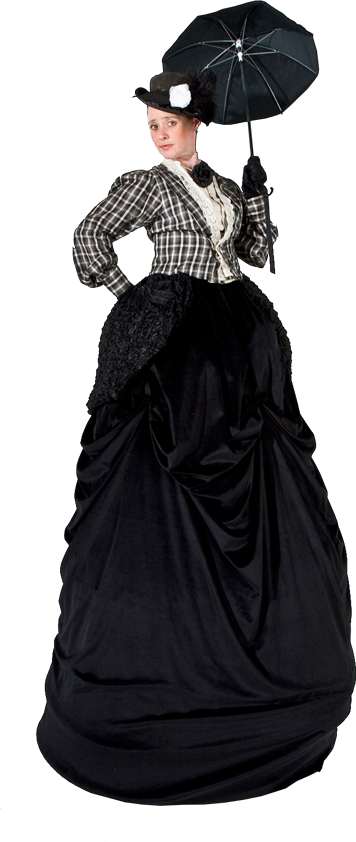 We provide exciting circus workshops for Children's Birthday Parties, Special Occasions, Community Events, Schools and Corporate Team Building days.
Participants are guaranteed to have fun in our circus workshops learning many different Circus Skills. Our circus workshops include: Juggling, Balls, Clubs, Rings, Scarves, Poi Swinging, Diablo, Devil stick, Balancing Pole & Feathers, Staff Spinning, Plate spinning, Hat manipulation, Stilt walking, Unicycle
​
Circus through the seasons..
Christmas themed Stilt Walkers and summer Circus Workshops are our most popular acts! Christmas is a time for celebration and winter festivities. It is a time of year people love and booking Christmas circus entertainment is sure to bring a little magic and enchant guests and audiences alike. Ranging from an eye-catching snow queen and king stilt walkers, mesmerising fire show or dazzling led/ glow performers. Summer is a time for fun, outdoors and festivals! Its our busiest time of year and our most popular colourful summer themed stilt walking acts are out and about bringing a smile wherever they go. They are intractive, pose for photographs and love to meet and greet people of all ages. Circus workshops are hugely popular at this time of year too. Circus Workshops very versatile and engaging everyone gets to have a go at many different circus skills tricks! Autumn is harvest time and we have lots of autumn themed circus entertainment to suit this time of year, including nature inspired forest creatures, spooky Halloween stilt walkers, and fantastic fire acts that ignite and enhance events over bonfire night celebrations! Spring is an exciting season of fresh new growth and some people often say spring is in the air!. It is a time of year we all like to start getting outdoors amongst nature more. Our Little Bo Peep stilt walkabout, Flower Fairies and Nautical themed acts work well at all indoor or outdoor community events. Other themes that clients like to choose from are Animals, Around the World, Autumn, British, Christmas Carnival, Circus, Fairytale, Fire & Light, Food, Halloween, Historical, Love, Masquerade, Nature, Nautical, Summer, Sci Fi, Sport, Spring, Winter. Circus is a very popular theme by itself and with The Greatest showman movie which came out in 2017 we have seen a rise in people booking circus entertainment from aerialists, acrobats, jugglers and stilt walkers and fire performers as well as requests for Greatest showman themed kids birthday parties in which our Circus Workshop parties work perfectly for!. Our Wedding entertainment acts are deliciously divine and are specifically tailored to each unique wedding and strive to make your special day a memory to be treasured and hope to be the cherry on top of your wedding cake. Choose from stilt walkers to table entertainment, aerialists to stunning finale fire shows, we have something for everyone to enjoy and all your wedding entertainment needs catered for. Your reception celebrations could start with some meet and greet entertainment, guaranteed to wow your guests as they arrive and tickle their taste buds, then perhaps some table entertainment or stage acts in between courses to keep them amused, followed by after dinner entertainment to get them in the party mood and perhaps the Flaming Heart Fire show as a finale to add that extra sparkle to your special day.
There are so many great contemporary circus companies all across the world. As a professional performer, inspirations for developing new circus acts can come from anywhere or anything (books, arts, theatre, dance, nature, politics, social issues, Christmas and summer seasons and many different themes). As a circus artiste I have been lucky enough to see some Cirque du Soleil shows. They are a Canadian circus entertainment company from Montreal and produce the largest circus shows in world. These are so awe-inspiring and use high class circus performers woven into an intriguing and elaborate storyline and set with exquisite costumes and make up. Although I enjoy being transported into another world. I get other inspirations from seeing smaller circus companies such as Circus Oz, Giffords Circus, No Fit State Circus and Circus Ronaldo, as theirs shows are more intimate, relatable and tangible. They usually have a good storyline or narrative woven into circus, acrobatics and aerial acts. Often the shows highlight themes including seasonal, social or cultural ideals/issues. Contemporary Circus has evolved. Companies like De La Guada from Argentina were ground breaking, they blurred the boundaries of circus, theatre and dance and created a show which came to the Roundhouse in Camden 1999. Their show was amazing, it was a unique fusion of circus tricks, acrobatic physical theatre and twisted comedy. They transported spectators into a new reality. This show created by the group of performers was electrifying and otherworldly but it also felt tangible and you were encouraged to be a part of the whole experience. Some audience members were wisked skywards by the aerial dancers on trapezes and other simply drenched in water or pulled into a dance and song. We were left amazed by the extraordinary experience which can be described as abrasive, sensual and trippy, this show certainly broke all perceptions of traditional conventional circus and theatre. This show really inspired me during my time training at The Circus Space. In the late 1980's and early 90's I was aware of a group called Archaos from France. They hit the UK by storm and challenged the tradition of circus as we knew it with shows that were noisy, smelly and confrontational. Their shows were created by individuals that were often seen as anarchists and people you would want to avoid in society, let alone pay money to see one of their shows. They certainly changed the traditional circus ideals and their shows were raw edgy and exciting and included explosions, juggling chainsaws and aerial musicians.
The Brief History of Circus
2018 saw the celebration of 250 years of Circus! Circus people all over the world joined in to mark this special year and reflect on how it has evolved throughout history. What is Circus? Circus is know as a group of performers who produce diverse entertainment shows. These shows include clowns, trapeze or aerial acts, acrobats, trained animals (though widely banned now), stilt walkers, fire breathers, jugglers, tightrope walkers, unicyclists, magicians, as well as magicians and other object manipulation and stunt-orientated artists. A man called Philip Astley, a skilled equestrian from 1768 is thought of as the father of modern circus as he began to perform exhibitions of trick horse riding. This was in an open field which was called Ha'Penny Hatch south of the Thames in London. He then developed the exhibitions and hired tightrope walkers, jugglers, acrobats and clowns to fill in in between his equestrian acts and this then became known as the format that is now called "Circus". For the next 50 years or so large scale battle re-enactments became the dominant entertainment at this time. By the 19th century, the more traditional format of circus's, where by the ringmaster introduces a variety of acts set to music was developed and still used to this day. The different types of venues that circus takes place in has changed. Early ones were in open air structures, in 18th and 19th century custom made building were constructed with various seating options and a centre ring for a stage. Then in late 19th century Big top were introduced and subsequently touring circus's emerged.Since the 1970's circus has had a revival. The term contemporary circus was born, a number of groups began experimenting with different circus formats and as the use of animals became unpopular the opted to produce shows that focused on human artistry. They favoured a more theatrical approach with character driven circus performances using music to convey a complex themes or stories. To this day this format is what drives modern day contemporary circus companies and is continuously being developed with new skills, styles and influences from other performance artforms. A whole variety of venues, festivals and events book individual circus acts for entertainment and large companies produce larger site specific work. Last year saw the celebration of 250 years of circus. Since Philip Astley created a whole new art form in 1768 with the 42 foot ring full of a dazzling display of jugglers, acrobats, strong men, clowns and bareback riders, it has become a worldwide phenomenon and many people are captivated by it. We have cutting edge performance art from the UK's leading circus companies and beautiful illustrations and collages from Sir Peter Blake. Every child would tell you what circus and they all dream of running away with one! It transports us to a world of wonder full of colourful and surprising twists and turns with a variety of amazing acts and we are let spellbound. 2018 marks the anniversary of 250 years since circus started. All across the UK it was celebrated and museums, theatres, orchestras, schools, library's filmmakers, designers and circuses. Circus is for everyone, everywhere.